According to a statement released on Friday by Heritage Bank, the reports indicating that one of its staff members diverted funds belonging to customers of the bank are denied.
The bank stated that no funds were diverted by any member of staff. They labeled these allegations as wrong and defamatory, stating that unrelated facts and conjecture were used to create a fictitious narrative.
Heritage Bank recently initiated the implementation of its long-term sustainability plans, which involve restructuring the bank, ensuring cost efficiency, and managing its assets and resources to restore the financial institution.
As part of this process, there was a reduction in the workforce. However, the bank emphasized that the affected employees were duly compensated by the bank's policy.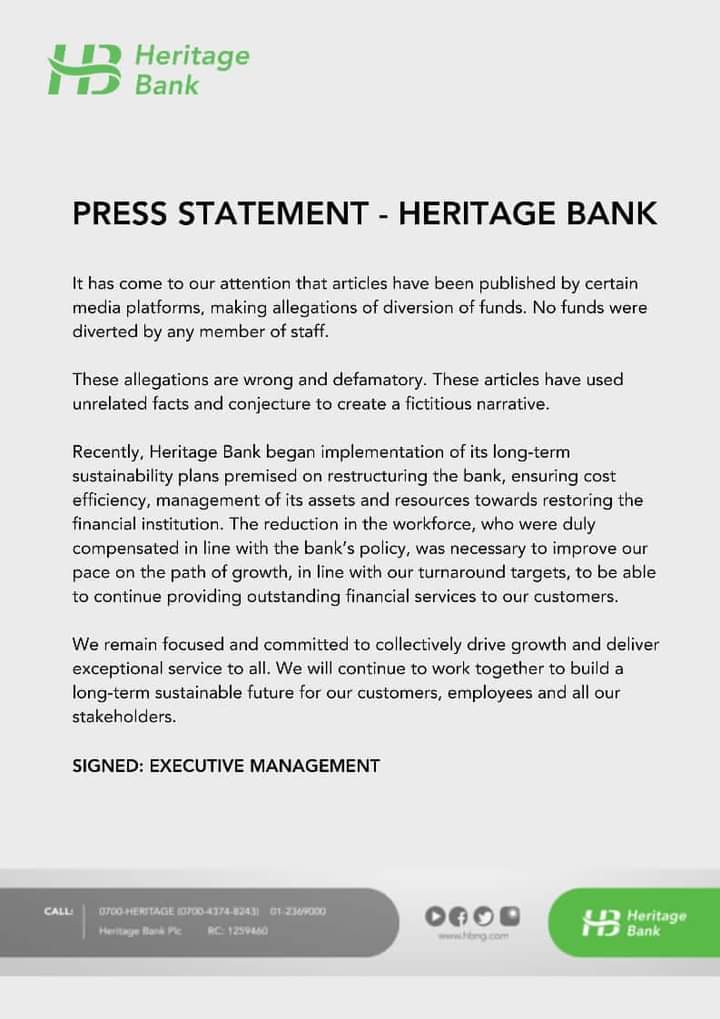 The bank's decision to reduce the workforce was necessary to improve the pace of growth and achieve its turnaround targets. They aim to continue providing outstanding financial services to their customers.
The statement reiterated the bank's focus, commitment, and collective effort to drive growth and deliver exceptional service to all stakeholders, including customers, employees, and other parties involved.